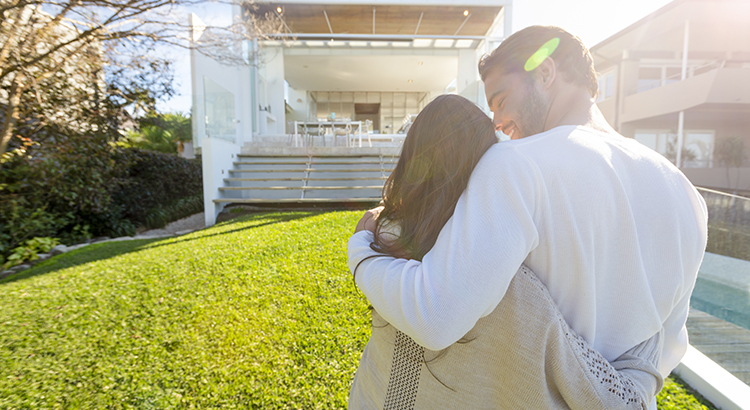 With a worldwide health crisis that drove a pause in the economy this year, the housing market was greatly impacted. Many have been eagerly awaiting some bright signs of a recovery. Based on the latest Existing Home Sales Report from the National Association of Realtors (NAR), June hit a much-anticipated record-setting rebound to ignite that spark.
According to NAR, home sales jumped 20.7% from May to a seasonally-adjusted annual rate of 4.72 million in June:
"Existing-home sales rebounded at a record pace in June, showing strong signs of a market turnaround after three straight months of sales declines caused by the ongoing pandemic…Each of the four major regions achieved month-over-month growth."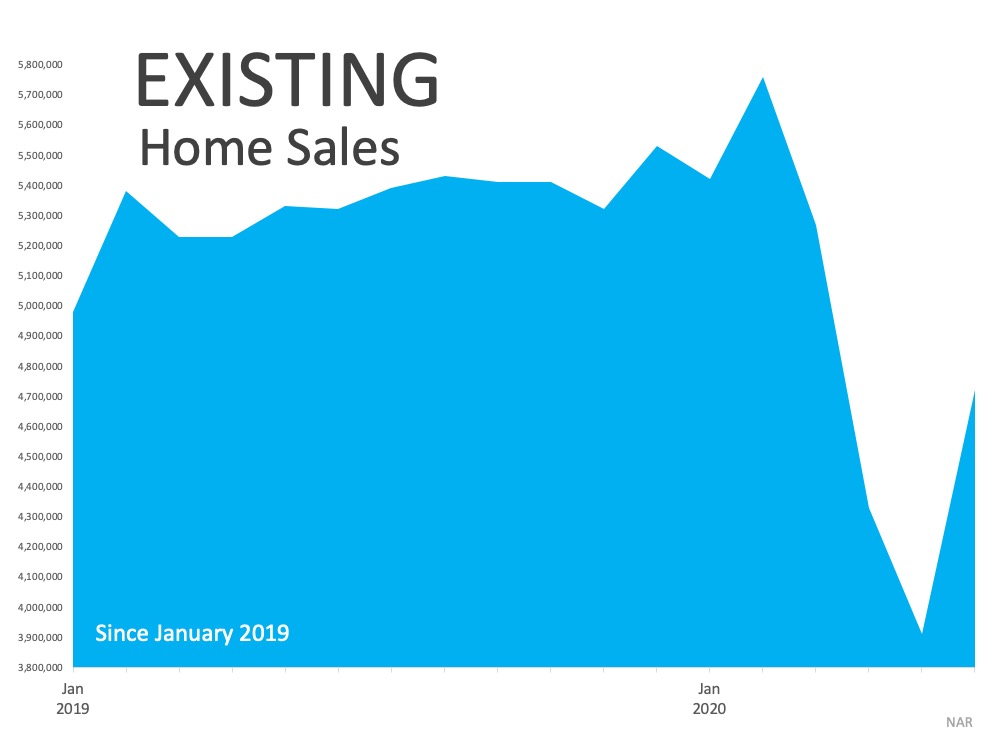 This significant rebound is a major boost for the housing market and the U.S. economy. According to Lawrence Yun, Chief Economist for NAR, the momentum has the potential to continue on, too:
"The sales recovery is strong, as buyers were eager to purchase homes and properties that they had been eyeing during the shutdown…This revitalization looks to be sustainable for many months ahead as long as mortgage rates remain low and job gains continue."
With mortgage rates hitting an all-time low, dropping below 3% for the first time last week, potential homebuyers are poised to continue taking advantage of this historic opportunity to buy. This fierce competition among buyers is contributing to home price increases as well, as more buyers are finding themselves in bidding wars in this environment. The report also notes:
"The median existing-home price for all housing types in June was $295,300, up 3.5% from June 2019 ($285,400), as prices rose in every region. June's national price increase marks 100 straight months of year-over-year gains."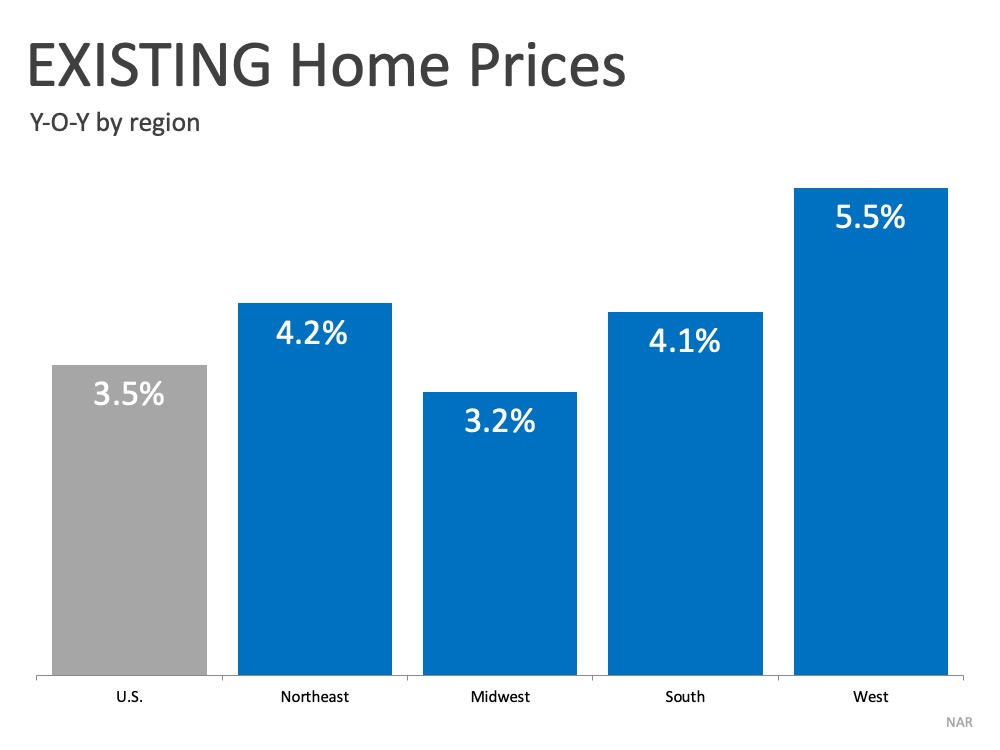 The graph below shows home price increases by region, powered by low interest rates, pent-up demand, and a decline in inventory on the market:Yun also indicates:
"Home prices rose during the lockdown and could rise even further due to heavy buyer competition and a significant shortage of supply."
Bottom Line
Buyers returning to the market is a great sign for the economy, as housing is still leading the way toward a recovery. If you're ready to buy a home this year, let's connect to make sure you have the best possible guide with you each step of the way.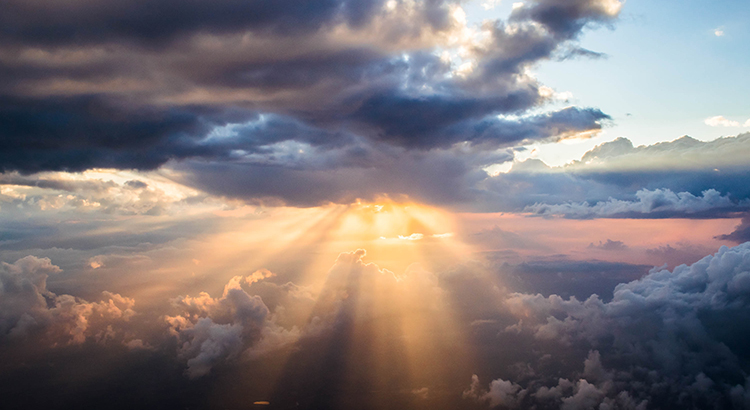 For months now the vast majority of Americans have been asking the same question: When will the economy turn around? Many experts have been saying the housing market will lead the way to a recovery, and today we're seeing signs of that coming to light. With record-low mortgage rates driving high demand from potential buyers, homes are being purchased at an accelerating pace, and it's keeping the housing market and the economy moving.
Here's a look at what a few of the experts have to say about today's astonishing recovery. In more than one instance, it's being noted as truly remarkable.
Ali Wolf, Chief Economist, Meyers Research
"The housing recovery has been nothing short of remarkable…The expectation was that housing would be crushed. It was—for about two months—and then it came roaring back."
"Recent home purchase measures have continued to show remarkable strength, leading us to revise upward our home sales forecast, particularly over the third quarter. Similarly, we bumped up our expectations for home price growth and purchase mortgage originations."
Javier Vivas, Director of Economic Research for realtor.com
"All-time low mortgage rates and easing job losses have boosted buyer confidence back to pre-pandemic levels."
James Knightley, Chief International Economist, ING
"At face value this is remarkable given the scale of joblessness in the economy and the ongoing uncertainty relating to the path of Covid-19…The outlook for housing transactions, construction activity and employment in the sector is looking much better than what looked possible just a couple of months ago."
Bottom Line
The strength of the housing market is a bright spark in the economy and leading the way to what is truly being called a remarkable recovery throughout this country. If you're thinking of buying or selling a home, maybe this is your year to make a move after all.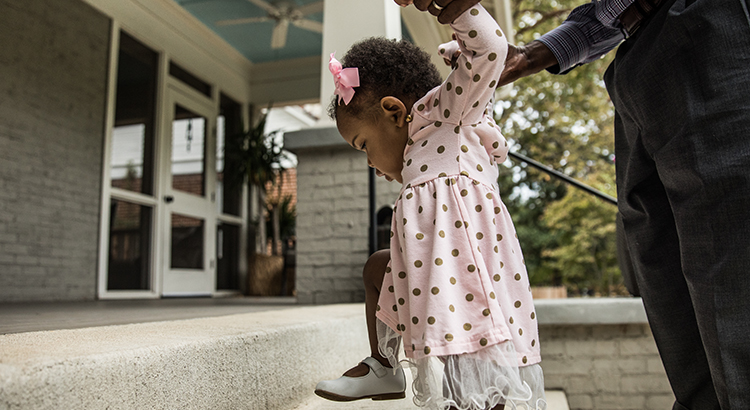 The residential real estate market is remaining resilient as the country still struggles to beat the COVID-19 pandemic. Three separate reports recently revealed how the housing market is still showing growth. Here's a look at each one.
The survey explains that purchaser demand remains strong:
"This month's overall homebuyer demand rating…was easily the strongest sequential gain in our survey history…Strength continues to be led by the entry-level…While high-end demand is less robust in an absolute sense, there has also been relative improvement, with contacts attributing incremental improvement to the stock market's rebound, record low mortgage rates and luxury customers trading out of high-priced cities."
2. The National Association of Home Builders Housing Market Index
The index reveals that builder confidence has returned to levels last seen prior to the pandemic:
"In a strong signal that the housing market is ready to lead a post-COVID economic recovery, builder confidence in the market for newly-built single-family homes jumped 14 points to 72 in July, according to the latest National Association of Home Builders/Wells Fargo Housing Market Index (HMI). The HMI now stands at the solid pre-pandemic reading in March before the outbreak affected much of the nation."
This index leverages a weighted average of four key components of the housing industry, tracking each of the following:
Housing Demand – Growth in online search activity
Home Price – Growth in asking prices
Housing Supply – Growth of new listings
Pace of Sales – Difference in time-on-market
It then compares the current status "to the last week of January 2020 market trend, as a baseline for pre-COVID market growth. The overall index is set to 100 in this baseline period. The higher a market's index value, the higher its recovery and vice versa."
The latest results came in at 101, with realtor.com explaining:
"The U.S. Housing Market has recovered from the immediate disruption caused by the COVID pandemic and returned to January 2020 growth levels."
Bottom Line
Real estate brokers, home builders, and industry data all agree that the housing market has surged back to pre-COVID levels, showing growth, strength, and incredible resilience.